Liz Valerio and Nick Dominello to Present at 2020 MMA Annual Meeting & Trade Show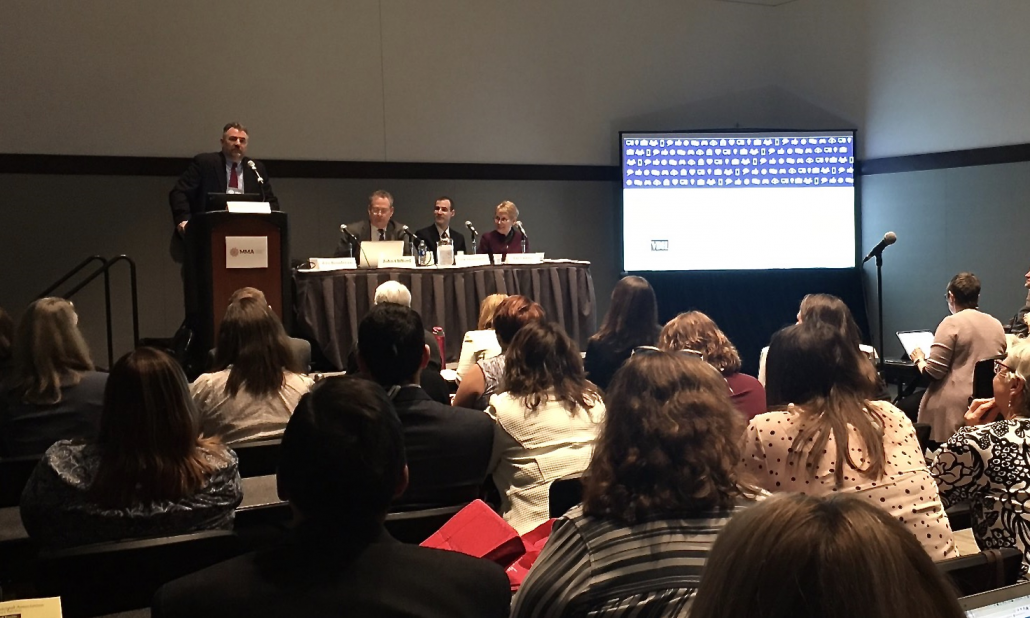 On January 24, 2020 Liz Valerio and Nick Dominello will present at the Massachusetts Municipal Association's Annual Meeting & Trade Show at the Hynes Convention Center in Boston, MA.
Liz and Nick will be panelists on an MMA workshop panel entitled, "Social Media: Policies, Ethics and the Law Workshop."
The MMA has described the panel as follows,
Many municipalities have adopted policies and standards for employees and officials participating on social media platforms, but how do policy makers respond to posts from the public that crosses the line of legitimate criticism? What can local officials do in response to unfounded personal attacks and accusations and to protect employees who become targets? What tools are available for addressing inappropriate content? This session will address these questions and more in an area that continues to be a vital part of any municipality's communications strategy.
Be sure to stop by Room 201, 2nd floor, Hynes Convention Center on Friday, January 24th from 2:00 to 3:30 PM to see Liz and Nick.
Please see the following link to the MMA's listing of all available workshops at the 2020 Meeting & Trade Show,
https://www.mma.org/mma-annual-meeting-and-trade-show/workshops/annual-meeting-workshops-friday-first-session/
https://vdhboston.com/wp-content/uploads/2018/03/VDH-Boston-Logo-white.png
0
0
Heather McCarthy
https://vdhboston.com/wp-content/uploads/2018/03/VDH-Boston-Logo-white.png
Heather McCarthy
2020-01-02 14:45:10
2020-01-28 10:58:02
Liz Valerio and Nick Dominello to Present at 2020 MMA Annual Meeting & Trade Show